Buying your first home or upgrading to your dream home we got you covered! Make no mistake we stay on top of all the loan options so you don't have to!
Our agents are updated weekly of the new trends in loans. We are experienced with:
IHDA - Community Development Grants up to $20,000!
Madison County Community Development has first time buyer assistance
FHA, VA, Rural Development and Conventional Loans
We also specialize in REO transactions including Fannie Mae and HUD repos!
For Free Pre-Approval: (Please Contact)
Brooke Walch - 314-879-4200
https://brookewalch.excellencebyarc.com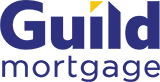 Mike Vogt at Cornerstone Mortgage 618-304-4598 or click here:
http://www.guildmortgage.com/get-started/officer/?officer=mikevogt
Guardian Savings Bank: 618-876-5544
First Steps:
The Internet and real estate professionals are the top two resources most buyers turn to when searching for a home.1 When it's not convenient for you to speak directly with a real estate professional, century21.com can help improve your overall home buying experience and provide the guidance to reduce stress, save time, and make you a savvy, successful consumer.
A CENTURY 21® Agent is ready to make a full-time commitment to help you capitalize on current market opportunities and assist you in making an informed decision.
To ensure you make the right choice for the long term, a CENTURY 21 Agent offers extensive knowledge in:
Neighborhoods, schools and market conditions
Mortgage specialists who can assist you with your financing
Technology that gives them an edge, along with multiple resources available just for you on century21.com
Would you like to receive more information on the home buying process?
Contact a CENTURY 21 Agent or sign up for My C21 (My CENTURY 21).